There's a story behind every picture
I'm very proud to have my illustration featured on the front of Folk in Kent, a magazine for folk dance and music in Kent (England, UK). My parents have always been lovers of folk music and dancing, having enjoyed many festivals and concerts together. My Dad, who runs a printing business, prints Folk in Kent and asked me to design a special cover for this issue. The tabby cat in the illustration is called Benson. There is a lovely story behind this picture and why Dad wanted it on the cover of this particular issue. You can read the story below, written by my Dad.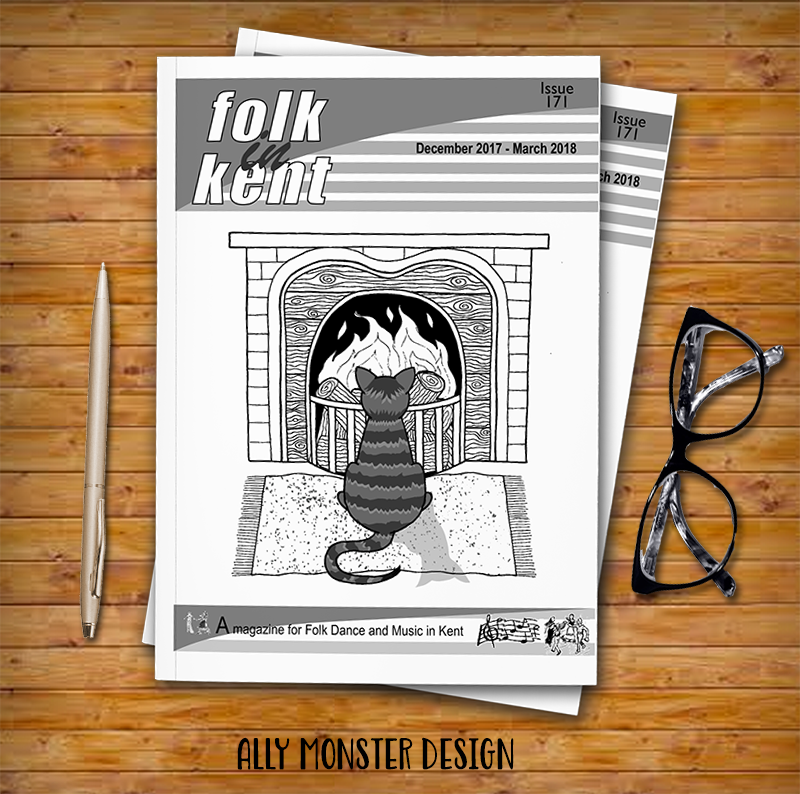 There is a story behind Benson. Benson was a cat that belonged to Jack and Tricia Hamilton. Mum and I got to know Jack and Tricia quite well when we used to go to Tonbridge Folk Dance Club 40 years ago. It was through Jack that we got to print Folk in Kent magazine, but back to the Benson story....
Jack and Tricia had an American dance caller staying with them during one of his tours during the 1980's his name was Roger Whynot.
Roger it seems, was not a very good sleeper and would very often sit up during the night, usually in front of the large open fire. Benson also liked to keep warm by the fire and liked to sit in the best place; this mean't that it was a case of who got there first and Benson usually won!
Roger wrote two books of dances which we printed for him and one of the dances in his book "Why Not Dance with Me?" he named "Benson's Fireplace" to remind him of his time he spent here. He wrote the following words above the dance:
"BENSON is a cat belonging to my wonderful hosts in Kent, Jack and Tricia Hamilton. We argue over the fireplace late at night - he usually wins. Written on a cold night in April 1983."
Tricia told me the story of how she became reconnected with the dance and the story behind it, as I was producing the last issue of Folk in Kent and I thought it would make a good cover picture if it was illustrated. For this current issue I asked if Tricia would share her story with the readers and so I have included her letter, see below.
"Referring back to the last issue of Folk in Kent - 'Benson's Fireplace' reminded me of three years ago while attending the Mini - fest held at Halsway Manor. At one of the tea dances that Ted Morse was calling, he asked if anyone had a cat and several dancers raised their hands, including me. He then asked if any of the cats were named Benson; everyone let their hands drop and I halfheartedly started to drop mine as our cat named Benson had unfortunately passed away many years ago. Ted must have noticed this and proceeded to call the dance, 'Benson's Fireplace', this for me was the first time I had danced it.
Not only did I thoroughly enjoy the dance but it also brought back so many happy memories visiting Roger Whynot with my late husband Jack in America, and the times he came over here visiting us, all such wonderful memories.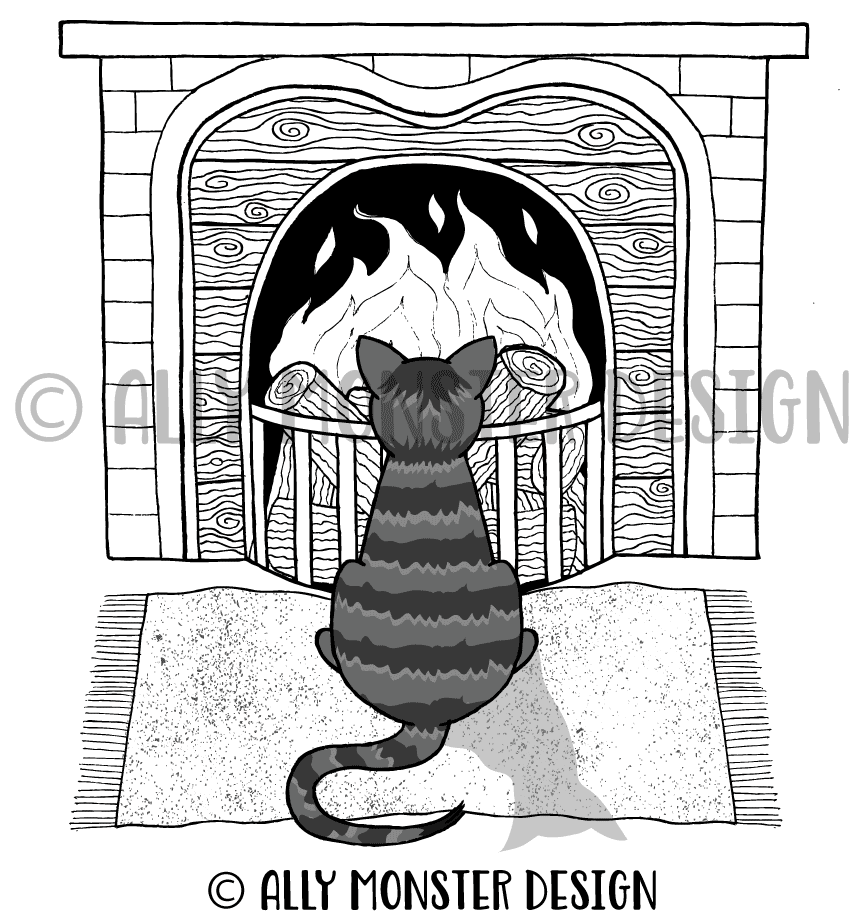 So there you are, memories can live on in all sorts of ways; I wonder if any other cats have inspired a name of a dance?
If you can illustrate and of your adventures, you never know......